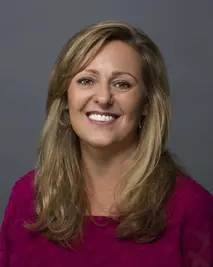 MSS, BHA, CLC, CST
Contact Terri

Need answers to critical life issues?
Does it feel like you want so much more out of life, than you have been able to do? You have repeated patterns and you don't know what to do to get back to a place of joy and personal power?
Are you ready to move forward and stop looking back?
There are many things that can contribute to you feeling lack of fulfillment in life, that can successfully be resolved by tapping into the belief systems that are holding you back.
Terri Cabral is a certified Life Coach , Master Practitioner and Teacher of several healing modalities that can help you identify and move through issues that are holding you back from living your best life.
Using her specialized skill set, you may experience:
Personal Life Coaching sessions to help you identify your purpose and implement a plan of action to live Your best Life!
Spiritual Guidance to help you navigate through challenging times successfully.
Working with Terri, can move from distress to Confidence, Personal Power and a clear Life Purpose. Terri will successfully help you through difficult life transitions such as change in career, divorce, empty nest, relocation shifts, lack of motivation, recovering from an illness and lack of fulfillment in life. She is qualified to help you rewire your brain and release blocks and traumas that have prevented you from moving forward in life. She will guide you to find joy and accomplish your desired dreams.
Terri maintains a private practice in Oldsmar, Florida serving all of Tampa Bay in person as well as Nationwide clients virtually. She will travel to you in or out of state (additional fees apply.)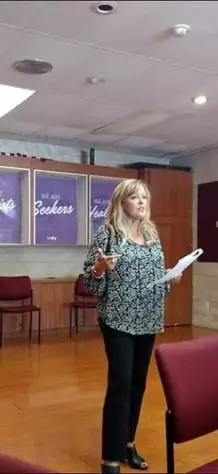 "Terri was introduced to me at the lowest and most desperate time in my life. A life which had spanned 5 decades. Working with Terri first via Theta and then through her life coaching has transformed the way i think and feel and look at the world and the people and influences within mine, The experience with Terri has been life altering." - Michelle (Chicago)
"I have known Terri for many years and she helped me tremendously through the difficult times in my life. I have had many major life changes and experienced all the emotions that go with them. Terri has helped me to transform my life into one with joy and happiness. She is not only a compassionate life coach, but one of the most beautiful souls i have ever had the pleasure of knowing. She is truly the light in the darkness! There is no need to suffer- reach out and she can help you find light and love again". - Gena D. Florida
"Terri is one of the most empathetic and empowering people I've ever known. She has helped me tremendously over the last few months and I look forward to every session we have together. She is always fully present and creates an open and welcoming environment. I have gained so much from working with her and looking forward to continuing to work together in the future." - Nicole Woodruff
"I've recently completed the Eight Sessions to Create Personal Fulfillment and Inner Strength towards the direction of your Dreams with Terri. What an amazing experience. She has helped me become more focused, driven in areas that better benefits me, understand my behaviors, and so much more. I would highly recommend this training to anyone wanting to improve, and better understand themselves. Thank you Terri for all the immeasurable insights you provided." - Paul Gasca
---
About Terri
I am a solution-focused Life Coach, I help you to discover a hidden passion or guidance system within yourself and gently guide you to what is right for you, according to your desired results. My goal is to help you see the beautiful radiant person that you truly are. I use different modalities, skills, tools and concepts that will help move you beyond your limited thinking and blocks, therefore help you understand your life patterns in order to create paradigm shifts and find ultimate fulfillment in life to grow, whether it is personal growth, career, relationships, spirituality or all of the above.
My credentials are the following:
Certified Life Coach
Certified Children's Coach
Certified Law of Attraction Practitioner
Certified Spiritual Teacher and Intuitive
Certified in Color Healing
Certified Theta Practitioner
Certified Medical Intuitive
Certified EFT Facilitator
Published Author
Workshop Facilitator
Inspirational Keynote Speaker
Ordained Minister
Master in Spiritual Studies
Bachelor in Healing Arts
My Story
Early on, in a corporate environment, I traveled from coast to coast inspiring many people in the beauty/image industry to become the best at what they do, develop their passion and positive thinking, coaching employees of various retailers, cosmetic companies and spa personnel.
As many of you have experienced today, I was caught in the crossfire of companies downsizing and restructuring, more than once. In addition,I went through some health challenges due to the overwhelming stress that exists in many corporations today.
I was put on bed rest due to illness and inside of me my greatest desire and gift awoke. I began searching for my purpose. That's when I hired a life coach to get some clarity in my life. As many of you may also have experienced, I believe that everything happens for a reason. Since I was already doing what I loved, in helping people I started my Coaching business to help more people align their life experience with who they want to and are meant to be. Continuing on, I studied many healing modalities to develop adjunct abilities to provide help and healing at all levels of the Mind/ Body/ Soul system that make up we humans.
I am telling you my story because, I believe that if you're reading this, you are searching for more in your life - More Meaning, Better Relationships, More Joy, Confidence and Peace. You have goals that you want to achieve, to reach your full potential or want to redesign your life. I understand this searching because I have been there too and have learned many techniques with which i can help you achieve your desires successfully too!
Your wishes are my intention. Please don't wait any longer to open this door.
Looking forward to working with you.
Terri Cabral